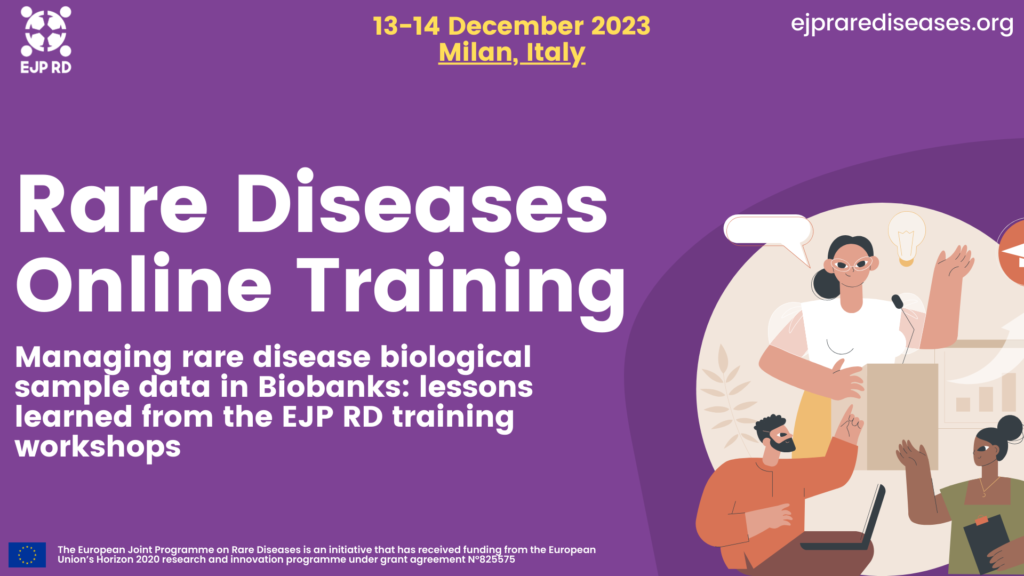 Join us for a groundbreaking 2-day face-to-face event that promises to revolutionize the world of rare disease research! The European Joint Programme on Rare Diseases proudly presents the culminating training workshop in its series of capacity-building programs on biobanking.
The free event will be held on December 13-14, 2023.
📝 Registration Deadline Register here by October 23, 2023.
More information here.