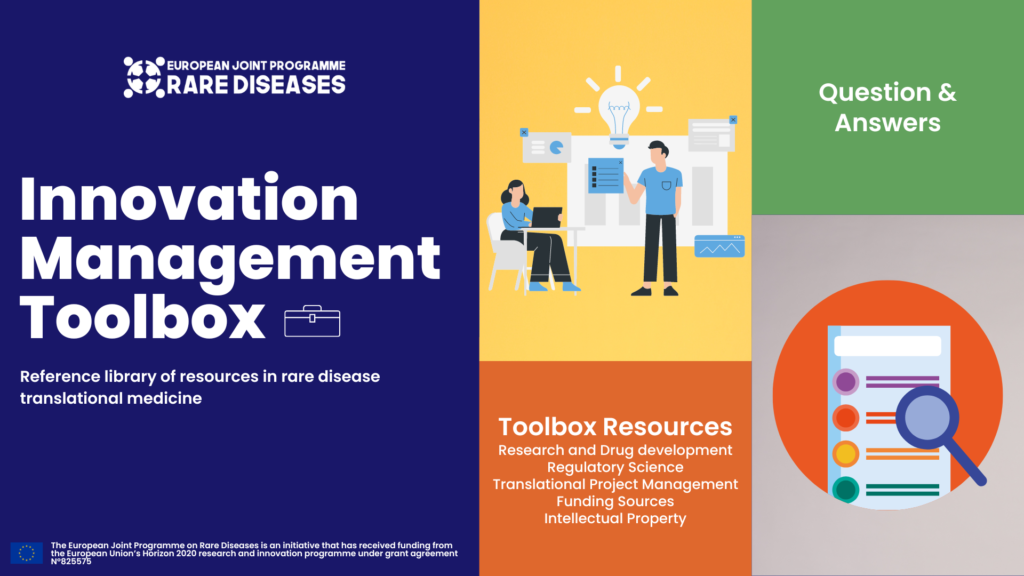 The Innovation Management Toolbox is a reference library of resources in rare disease translational medicine. It is free to use and has been designed to provide investigators with self-help resources specific to their needs. Each resource is curated to improve searchability and the database is actively maintained.
The objective of the toolbox 
The Innovation Management Toolbox empowers researchers to conduct rigorous translational research. It aims to help researchers independently navigate the complexities of translation and give a clear overview of the communities that are available to help them. The ultimate impact of these activities is to reduce uncertainty and inefficiency in the academic translational research process, resulting in faster development and more patient-centric research outcomes.
How to use the toolbox? 
You will find a video tutorial here on how to use the toolbox