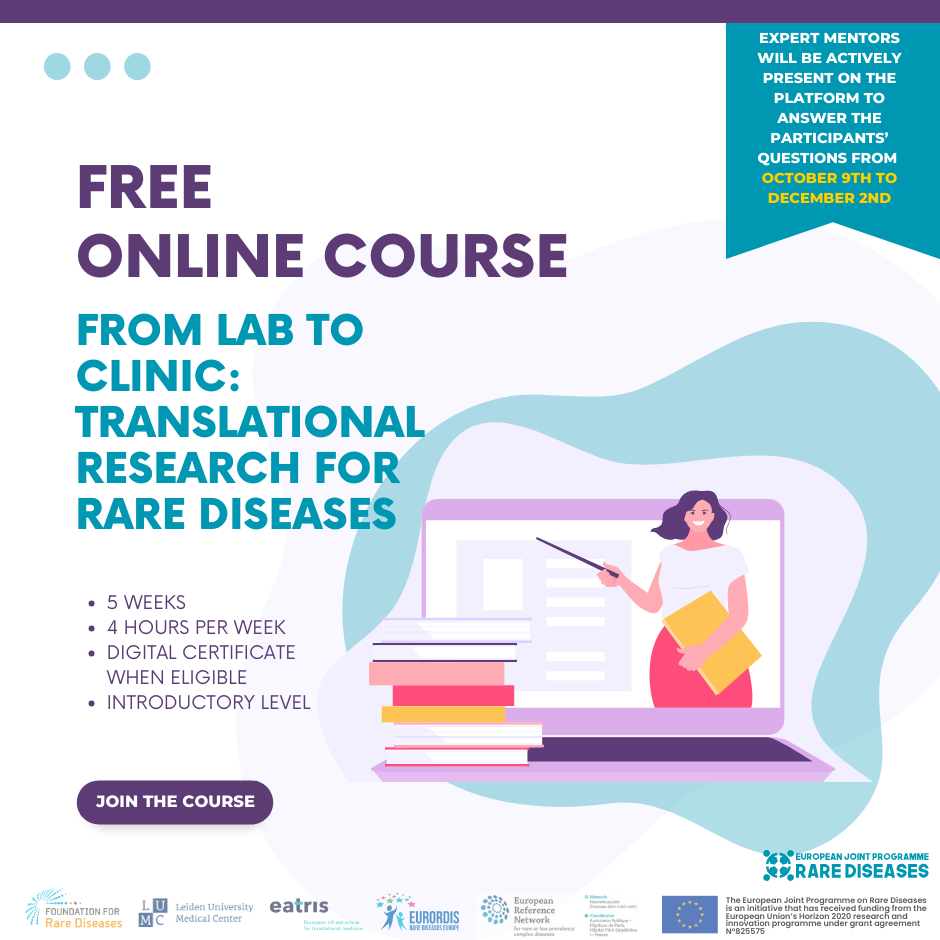 The French Foundation for Rare Diseases is delighted to announce the upcoming opening of a new facilitation window of the MOOC From Lab to Clinic: Translational Research for Rare Diseases on October 9th. This update will be available until December 2nd 2023.
With expert guidance, explore drug discovery, clinical trials, regulatory approval, and challenges in this unique field. Gain insights from patients and experts, understand trial planning, design, and data sharing. By the end, you'll have a comprehensive understanding of how evidence is built for safe and effective treatments.
Join now and make a difference in Rare Disease research!