The training activities for rare disease patient representatives and researchers aim at:
Providing patient and researchers with knowledge of the therapeutic development and regulatory processes for medicinal products in the field of rare diseases; 
Equipping patient advocates with the knowledge and skills required to become legitimate collaborators in rare disease scientific and translational research; 
Empowering patient representatives in their roles as valued and efficient partners in research and scientific project as well as in European Reference Networks (ERNs); 
Empowering paediatric patients with knowledge, skills and comprehensive educational tools covering some of the main knowledge gaps related to the paediatric developmental specificities.
The training activities offered include:
The EURORDIS Summer School on Medicines Research & Development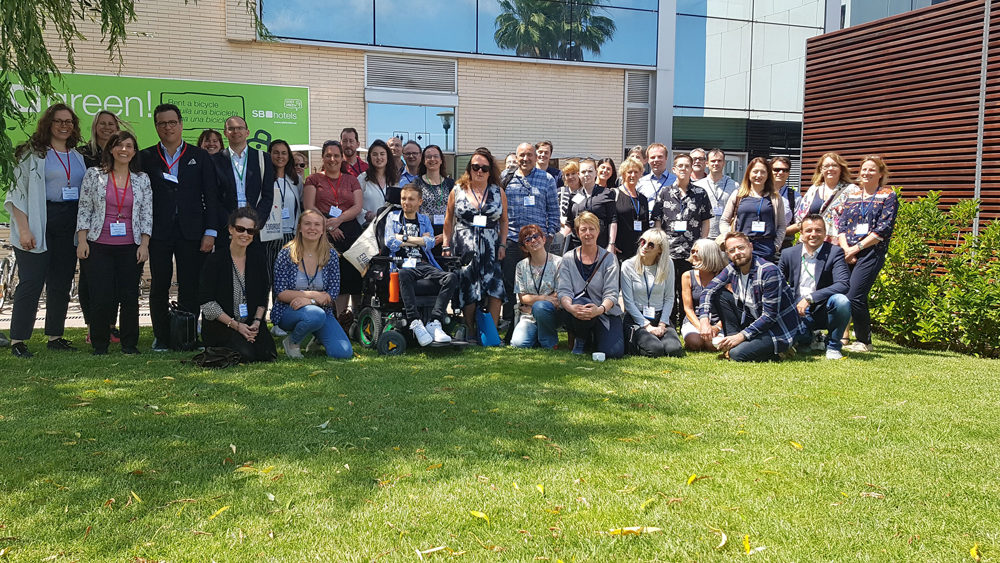 The EURORDIS Summer School on Medicines Research & Development aims to provide rare disease patient advocates with the knowledge and skills needed to become experts in medicines research and development. Since 2015, researchers also attend the Summer School.
Over 20 experts, representing the various rare disease stakeholders, deliver the training each year. The topics covered include clinical trials methodology, clinical research, ethics in medicines development, regulatory affairs, health technology assessment and marketing authorisation.
The EURORDIS Summer School is made up of one week of face-to-face training, held in Barcelona, preceded by pre-training with webinars and e-learning courses.
It also includes over 28 hours of free online training, which is available for anyone to take on the EURORDIS Open Academy Platform.
The 2022 edition of the EURORDIS Summer School will take place on 6-10 June 2022, exceptionally online, due to the COVID-19 pandemic. Registration is currently closed.
The EURORDIS Winter School on Scientific Innovation and Translational Research
Training for Patient Representatives and Advocates on Leadership and Communication Skills
The Paediatric expert patients training