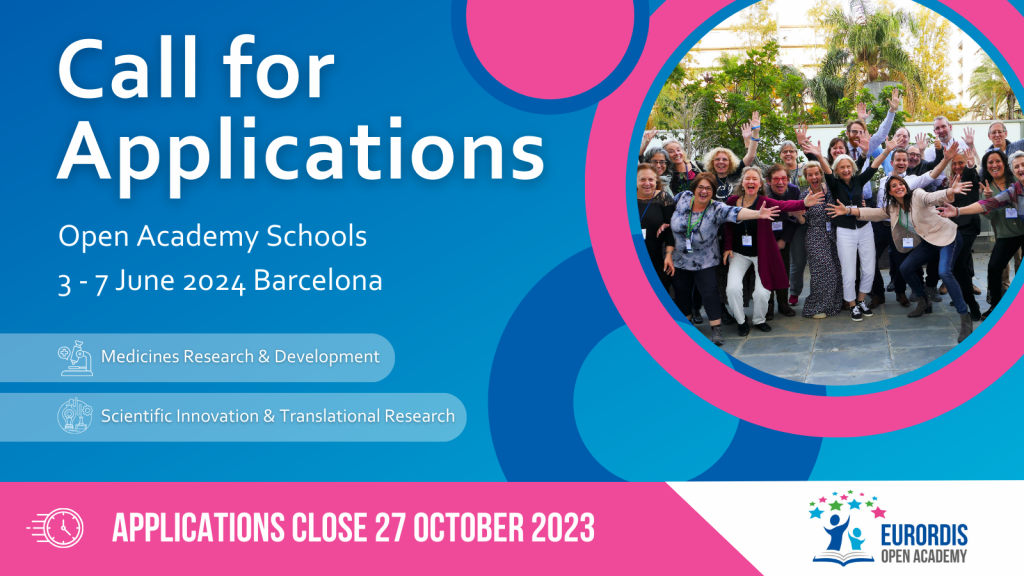 The 2024 edition of the Open Academy Schools will take place in-person on 3-7 June in Barcelona.
The face-to-face intensive week of the Open Academy School on Medicines Research & Development (formerly EURORDIS Summer School) and the Open Academy School on Scientific Innovation & Translational Research (formerly EURORDIS Winter School) take place during the same week, incorporating parallel sessions, focusing on School-specific topics, and joint sessions focusing on patient engagement and leadership. Knowledge-sharing and networking opportunities are fostered throughout the week.
The programme will include off-site visits to research facilities/hospitals, lots of contact time with faculty and EURORDIS staff and the chance to network with fellow patient advocates and researchers, supporting each other in learning and practice during the training and beyond. Schools are delivered in English in a blended format, comprising e-learning modules, pre-training webinars and face-to-face intensive days.