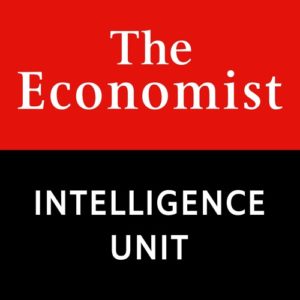 EJP RD member and Coordinator of the European Reference Network for Rare Neurological Diseases (ERN-RND) Holm Graessner , alongside with Mary Kearney from the Irish College of General Practitioners and Primary Care Physician and  Antonio Federico, Professor of Neurology and Director Unit Clinical Neurology and Neurometabolic Diseases in the University of Siena were involved in the production of the Economist Intelligence Unit's report entitled "Navigating rare neurological diseases: meeting the challenge for policy makers, patients and healthcare professionals ".
The document aims to uncover the many facets of the policy challenges facing rare diseases, particularly rare neurological diseases (RNDs), and is an opportunity to address these challenges by unveiling the following key findings, using data and examples from seven key markets (the US, Canada, the UK, France, Germany, Italy and Spain) :
Research and development (R&D) spending has increased thanks to legislative and regulatory changes focused on rare diseases, but reimbursement protocols need to be adapted to manage pricing and access challenges in order to ensure the funding of new orphan drugs.
The report exposes a variation of effectiveness and implementation in national rare disease plans and legislation across the study's group of countries, and it suggests that these plans should be live documents that evolve in response to input from all stakeholders.
Public funding is supporting research, including in relation to neurological diseases. To build momentum, rare neurological diseases (RNDs) should be linked to the growth of wider basic science research into the brain, as they have attracted significant resources to date (45% of projects funded  by members of the International Rare Diseases Research Consortium (IRDiRC) have been allocated to RNDs, members who funds organizations committing a minimum of US$10m to rare diseases over five years). EJP RD is also a relevant and important support in research in rare diseases (€55m budget (US$61m), which member states will match over five years).
Maintaining registries can be challenging but they are key to support research and innovation, and they need to be live, coordinated and interoperable.
The need for improved coordination is also highlighted and an efficient collaboration both within and between countries can ensure the access to treatments and services that are available to patients. The best practice cases have demonstrated that regional and international collaboration has successfully pooled knowledge and resources, especially in Europe.
The report is related to a virtual roundtable "Individually rare, collectively common: Managing rare neurological diseases in a post-covid 19 world" hosted by The Economist Events and Roche that will take place on November 10th at 10am GMT.
For more information on the roundtable and registration, click here.