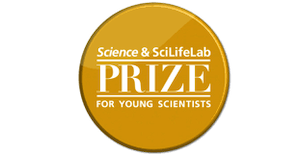 The young scientists' prize award by SciLifeLab together with Science/AAAS – the Science & SciLifeLab Prize for Young Scientists is now open for applications!
Four recent PhDs are selected as winners and will be published by Science, receive up to 30,000 USD and be invited to Sweden to receive their awards, present their research, and meet with leading scientists in their respective fields.
This year's categories are:
• Cell and Molecular Biology
• Genomics, Proteomics and Systems Biology Approaches
• Ecology and Environment
• Molecular Medicine
Eligible entrants must have been awarded their doctoral degree in 2018 or 2019.
Candidates apply by submitting a 1000-word essay (along with a few other documents, such as a letter of reference) about their PhD thesis, which is judged by an independent editorial team organized by Science.
The application
deadline for this year's Prize is July 15, 2020
.
More information can be found on
here
.