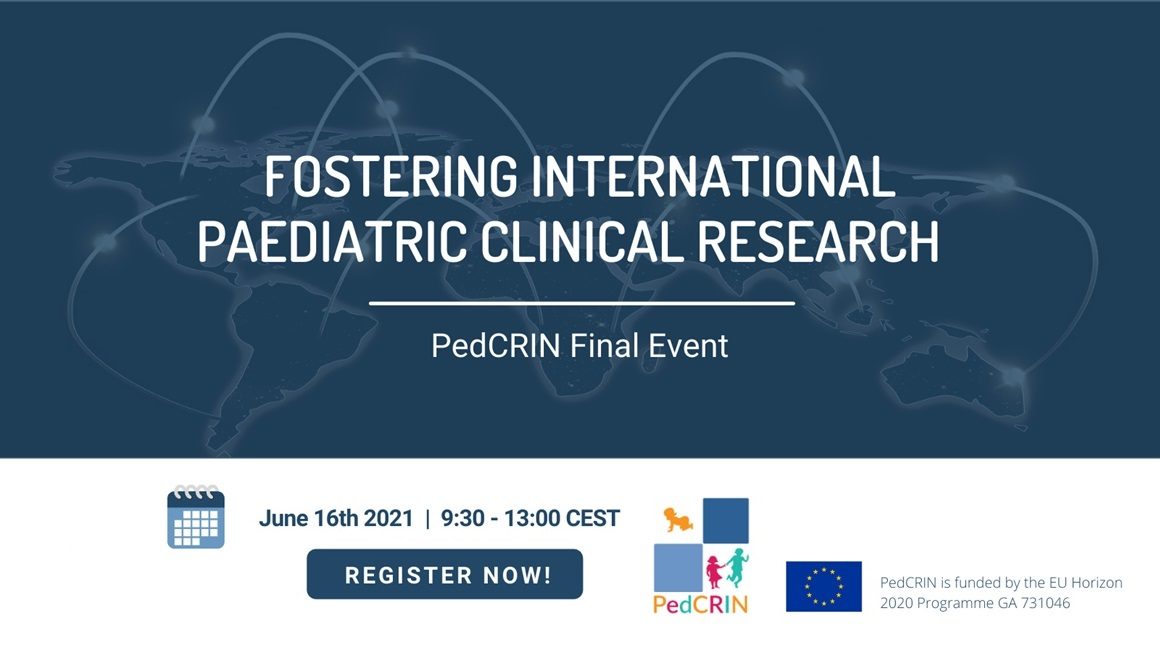 16 June 2021 - 09:30
Online
Paediatric Clinical Research Infrastructure Network (PedCRIN), a project of ECRIN, announces its PedCRIN Final Event on "Fostering International Paediatric Clinical Research" and invites everyone involved in paediatric clinical trials to join the event.
The webinar will take place on June 16, 2021 from 09.30 – 13.00 CET.
During the 3.5-hour interactive session focused on the challenges of paediatric multinational clinical trials, several experts from PedCRIN will present the main outcomes of the project and will discuss the supporting tools, methods, identified gaps and future initiatives and collaborations.
More information and registration here: https://ecrin.org/projects/pedcrin/paediatric%20final%20event
EVENT INFO :
Start Date:

16 June 2021

Start Time:

09:30

End Date:

16 June 2021

End Time:

13:00

Location:

Online