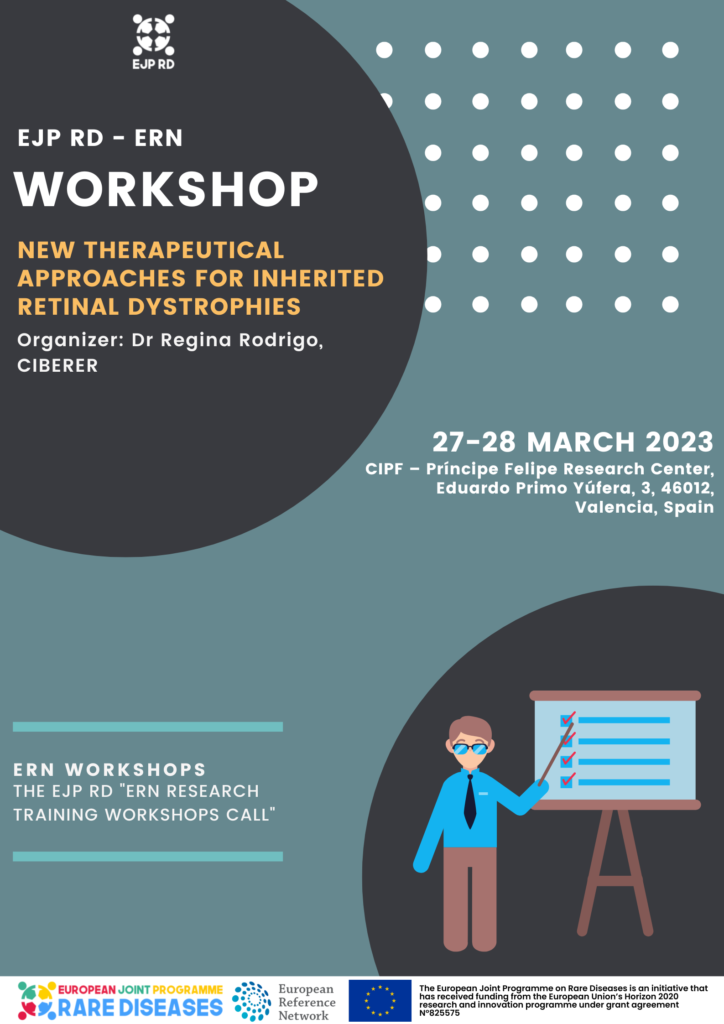 In the context of EJP RD's ERN Workshops, a face-to-face workshop entitled "EJP RD – ERN Workshop: New Therapeutical Approaches for Inherited Retinal Dystrophies" is being organized by Dr Regina Rodrigo.
The in-person event will take place on 27-28 March 2023 at CIPF – Príncipe Felipe Research Center, Eduardo Primo Yúfera, 3, 46012, Valencia, Spain.
Registration is open here, and closes on December 31st.
The workshop, open for beginners and medium level researchers – junior physicians and scientists, will give an update on basic and translational research related to new therapeutic approaches for IRDs. It will bring together European experts and trainees to improve the training of young researchers on IRDs and latest therapies. Participants and speakers will involve representatives from ERN-EYE partners and non-ERN-EYE partners. 
More information here