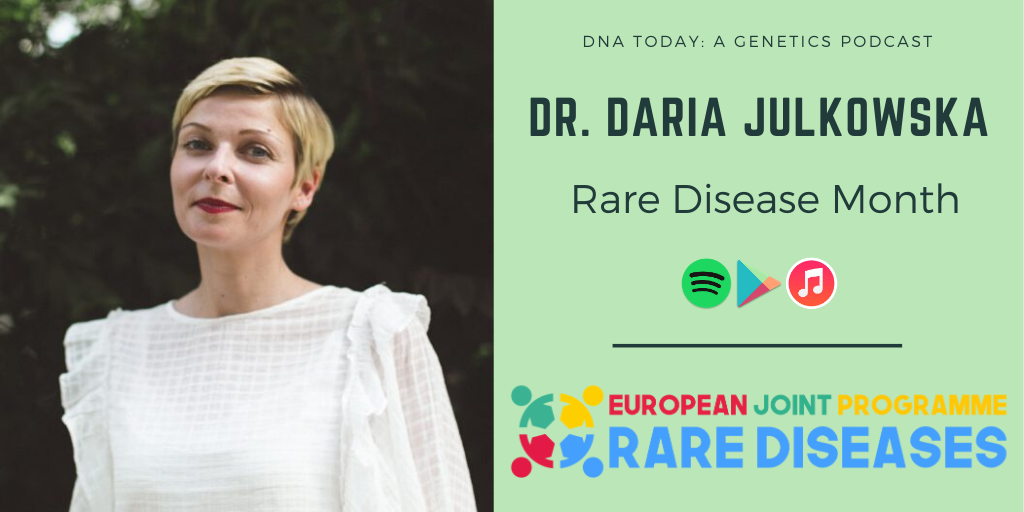 Dr. Daria Julkowska joined the podcast show on DNA Radio for Rare Disease Month to present the EJP RD consortium and its initiatives and activities.
The podcast is part of the DNA Today Discover New Advances in the world of genetics…
On this episode the discussion is around:
Motivation to Start the Organization 
Goals for the Rare Disease Community 
Countries Represented 
Rare Disease Visual Platform
Advancing Rare Disease Research 
Ongoing Research Projects
Funding for Research 
Combating Exorbitant Costs of Treatments (Ex: Spinraza)  
Rare Disease Day/Month Involvement 
DNA Today is podcast and radio show exploring how genetics impacts our health. Host Kira Dineen interviews leaders in genetics including genetic counselors, researchers, doctors and patient advocates.