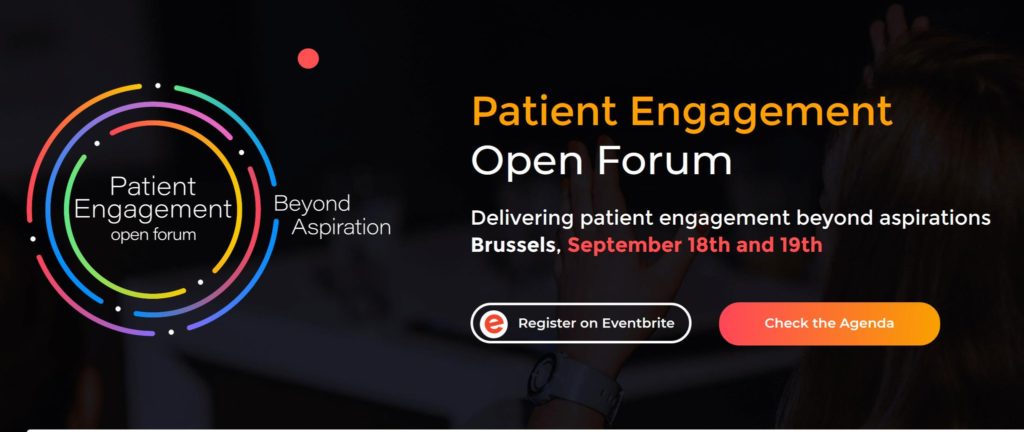 On September 18th and 19th in Brussels, PARADIGM, PFMD and EUPATI will organise the Patient Engagement Open Forum.
The Forum aims to provide a holistic perspective of patient engagement, the landscape and actors, and foster collaboration and co-creation while breaking down fragmentation and silos that are often present in patient engagement work. The agenda of the two days offer a deep dive into some ongoing patient engagement work done by many collaborative initiatives. Topics range from tools and recommendations for effective patient engagement, methods for monitoring and evaluation of impact and outcomes in patient engagement activities, and fair market compensation for patient input to interactive sessions on assessing good practices in patient engagement and more.
Participants will get an in-depth overview of the impactful collaborative work streams in the patient engagement ecosystem and network with 200+ professionals from healthcare industry, patient advocates and organisations, regulatory representatives and nonprofits that are working together to make patient engagement the norm through tools, recommendations, good practices, framework and capacity building.