The Networking Support Scheme (NSS) funding opportunity is now open.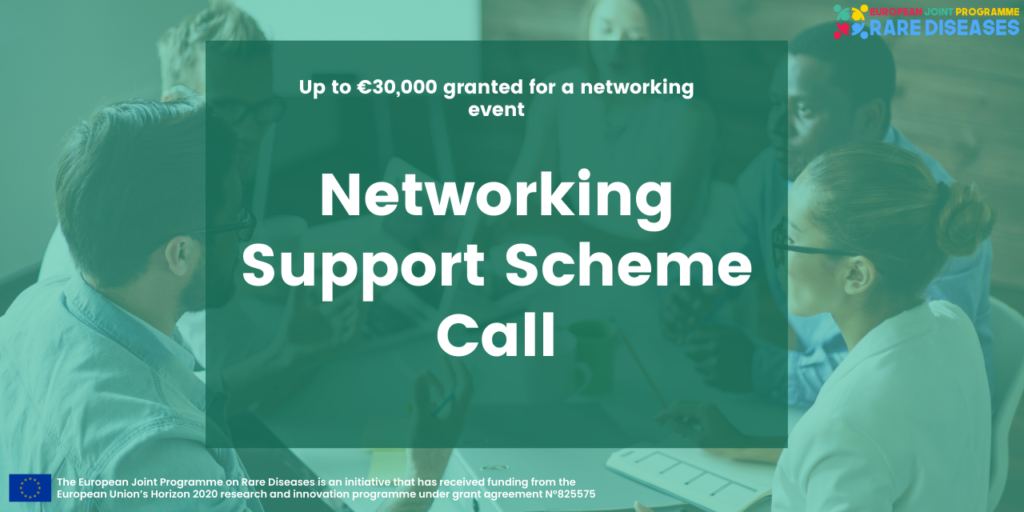 The Networking Support Scheme (NSS) of the European Joint Programme on Rare Diseases is funding quarterly networking initiatives in the field of rare diseases and rare cancers, bringing together health care professionals, researchers, patient advocacy groups, Early Career Scientists and other relevant stakeholders.
You can submit your application in the submission system indicated on this page. Your event should take place between May 15, 2023 and September 1, 2023 due to the final date of the EJP RD.
The last collection dates for the Networking Support Scheme in EJP RD will be December 1, 2022.  
Please note: The documents have been updated in September 2022. Take care not to use earlier documents as they will not be eligible anymore.