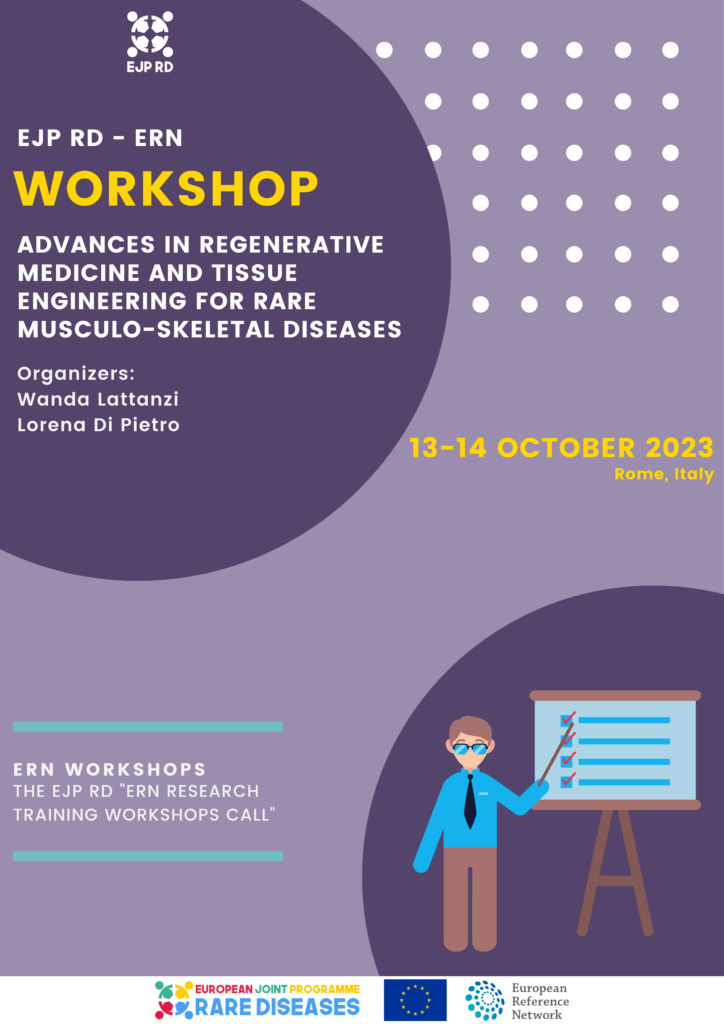 This workshop aims to improve the knowledge and competences on up-do-date regenerative medicine and tissue engineering technologies exploited in the design of advanced therapies for rare diseases affecting skeletal muscles and bones. The topic will cover both advanced therapies already in clinical trials and innovative strategies undergoing translational research that merges contributes from a wide range of scientific areas and frontiers technologies. It will take place in Rome, Italy on 13, 14 October 2023.
To register please fill the application form here until July 1st 2023. 
It is suitable for the entire ERN community, with a target audience of multiple levels (PhD students, postDoc, researchers, clinicians, resident fellows, specialized paramedics).
More information here.