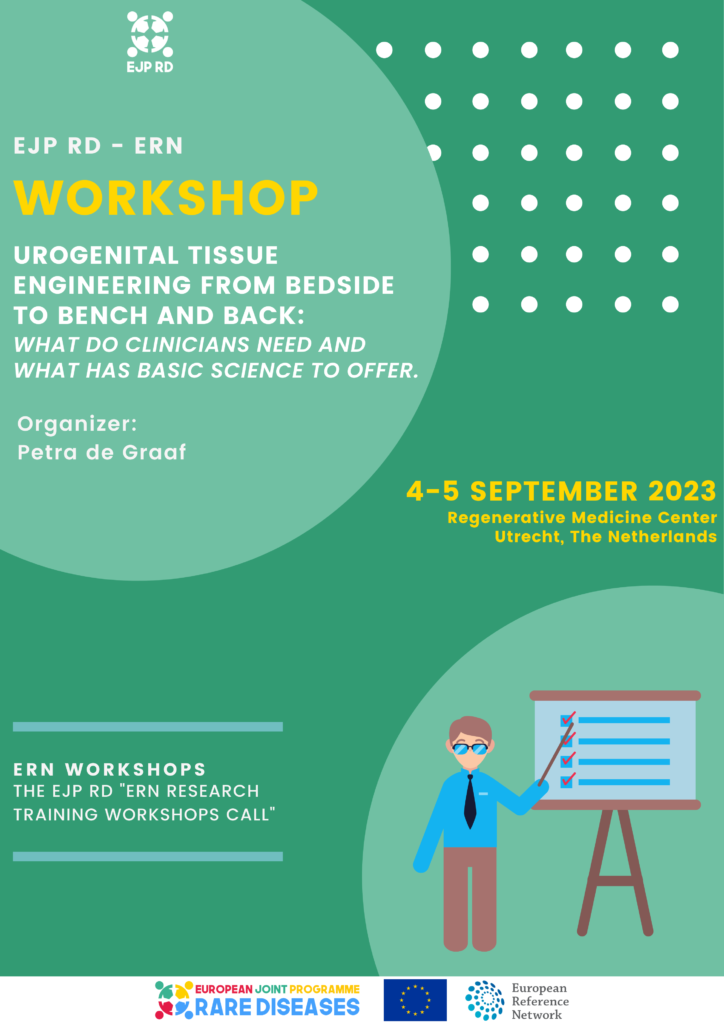 Regenerative Medicine aims to address unmet medical needs by combining our body's own repair abilities with innovative engineering. 
Our workshop will look out at new developments and technologies to overcome disillusions and move forward as there is a clear and urgent need for novel biomaterials and functional meshes.
It will take place at the Regenerative Medicine Center Utrecht, The Netherlands on September 4, 5 2023.
The workshop is open to ERN eUROGEN members, including patient representatives, clinicians and basic scientists. 
More information here.