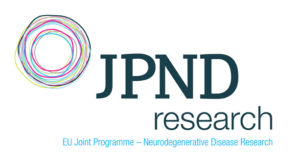 On January 7, 2020, the EU Joint Programme – Neurodegenerative Disease Research (JPND) initiative launched a transnational call for novel imaging and brain stimulation methods and technologies related to neurodegenerative diseases.
Neurodegenerative diseases are debilitating and largely untreatable conditions that are strongly linked with age. Worldwide, there are estimated to be 47 million people suffering from Alzheimer's disease and related disorders, the most common class of neurodegenerative diseases. This figure is expected to double every 20 years as the population ages. Existing treatments for neurodegenerative diseases are limited in effect and mainly address the symptoms rather than the cause or the progressive course. With this in mind, JPND has identified a pressing need for investment aimed at enabling research projects on Novel Imaging and Brain Stimulation Methods and Technologies, that may in time bring about the delivery of targeted and timely prevention and therapies for patients of neurodegenerative diseases.
This transnational call invites proposals for ambitious, innovative, multinational and multidisciplinary collaborative research projects aimed at the development of novel and the advanced use of existing cutting-edge imaging and brain stimulation technologies related to neurodegenerative diseases.