THE INSTITUTE OF MYOLOGY LOOKING FOR A HELPDESK ASSISTANT (M / F)
Located in Paris at the heart of the largest European hospital, Pitié-Salpêtrière, the Institute of Myology was created in 1996 by AFM-Telethon, a patient's organization. Its goal: Promote Myology and have it accepted as a standalone clinical and scientific discipline. The Institute of Myology coordinates, around the patient, medical care, basic research, applied research, clinical research and teaching. Main Purpose The main objective of the post is to provide helpdesk support to the European Reference Network, EURO-NMD, and the Coordination team. This role will support the administrative systems and platforms which facilitate this network and to provide support to the Network Partners and Coordination team at the Institute of Myology.
More info and detailed can be seen here.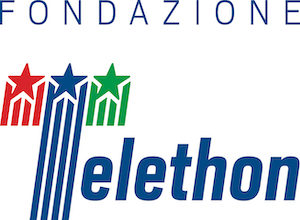 FONDAZIONE TELETHON IS LOOKING FOR A TECHNOLOGY TRANSFER ASSOCIATE
Fondazione Telethon is a major Italian charity focused on rare genetic diseases. Founded in 1990, its mission is to fund biomedical research advancement towards the cure of rare genetic diseases neglected by major public and private investments. Its ultimate goal is to make therapies available to all patients in need. The Business Development Office is working to add value to the know-how, intellectual property, human resources and research facilities arising from Telethon-funded research in order to generate new therapies and diagnostic products for the benefit of patients affected by rare genetic diseases.
The TTA will operate within the Business Development Office and should report to the Technology Transfer Manager responsible for overseeing the technology transfer activities related to research conducted outside the Telethon institutes. Fondazione Telethon is a partner in the EJP RD and among its objectives, the project is aimed at developing and implementing an efficient model of financial support to research coupled with an accelerated exploitation of research results for the benefit of patients. The Business Development Office has a major role in coordinating technology transfer activities for the research projects funded under the EJP-RD. The TTA will work closely with the relevant partners within the EJP to identify translational research projects and define the best development path and strategy for each project. With the same aim, the TTA will collaborate with Telethon Program Managers overseeing Telethon-funded research on the exploitation of the results arising from such research.
For more info, click here.