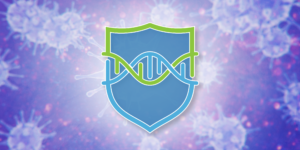 Efficient international collaboration and data sharing, two key components in the advancement of genomic medicine and human health, are proving essential for effectively responding to the global COVID-19 pandemic.
The Global Alliance for Genomics and Health is focused on developing standards and guidance for responsibly sharing human genomic and related health data. Because of this, the GA4GH community is in a unique position to support the advancement of research into COVID-19. In response to the ongoing pandemic, the GA4GH Regulatory and Ethics Work Stream (REWS) has developed a perspective article to assist researchers in navigating ethical and legal issues during this public health emergency. The first version of this document was released on April 24, 2020.
In particular, the article addresses:
privacy and data protection
intellectual property
medical devices
data sharing policy
public health ethics
research ethics review
data access processes
This is a living document, and the REWS has called on the GA4GH community to provide feedback and to share experiences. If you have feedback on the REWS recommendations regarding COVID-19 or would like to share your experiences or successes with the GA4GH community, please get in touch with the GA4GH by clicking here.