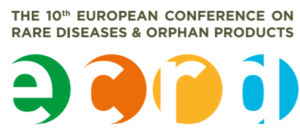 The Executive Summary of the 10th European Conference on Rare Diseases and Orphan Products held on 14 – 15 May 2020, is now available online.
The interactive Executive Summary is a document compiling the key takeaways from the conference, highlights from each theme, key facts and figures on the event itself, full list of committee members, as well as a snapshot of all keynote speakers and the three poster winners that provides a clear and concise overview of the event.
In addition to the summary,  a special supplement, featuring over 50 selected poster and speaker presentation abstracts from the ECRD 2020 conference, has been published on The Orphanet Journal of Rare Diseases (OJRD) website.
For more information you can visit the ECRD website