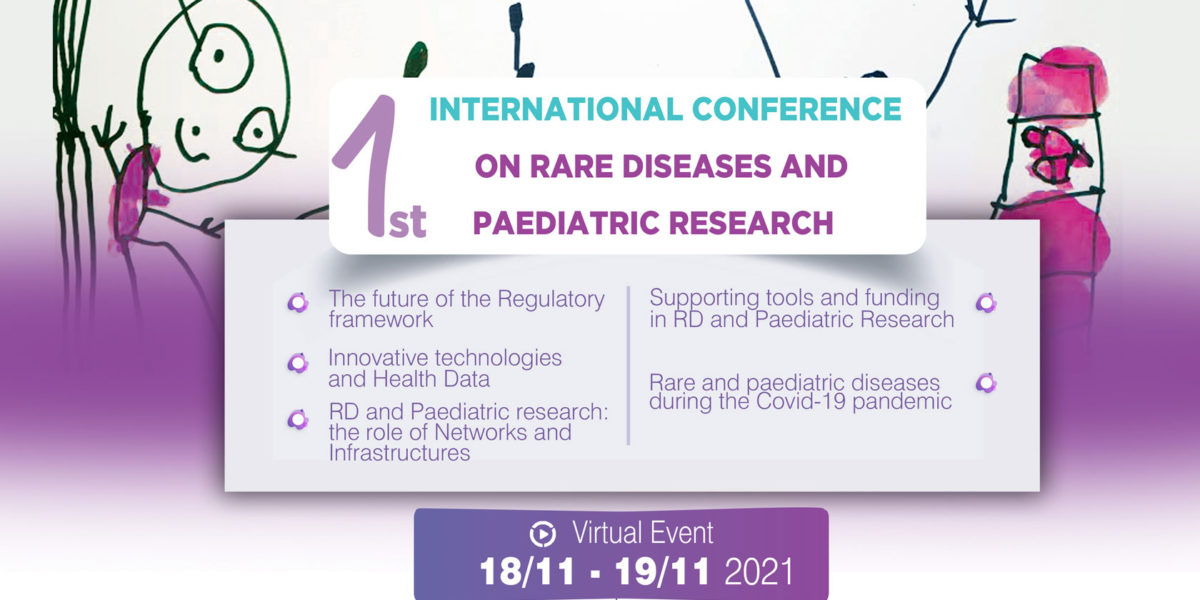 18 November 2021 - 08:30
Online
The 1st International Conference on Rare Diseases and Paediatric Research is being organized by 95, Rare Alliance Greece together with Consorzio per Valutazioni Biologiche e Farmacologiche (CVBF) and "Athena" Research Center in Information, Communication and Knowledge Technologies. The Conference is aimed at opening the discussion with all relevant stakeholders on the challenging topic of research in paediatric and rare diseases, enhancing the professional competences for the development of expertise in the fields of rare diseases and paediatric research, and fostering innovation and knowledge-sharing.
The Conference is supported by EJP RD along with European Paediatric Translational Research Infrastructure (EPTRI), EURORDIS Rare Diseases Europe, EUPATI (European Patients' Academy on Therapeutic Innovation) Greece, Greek Patients Association and TEDDY (European Network of Excellence for Paediatric Research).
The fully online conference will take place over two days on November 18th – 19th, 2021 from 08.30 – 16.30 CET.
The Scientific Programme focuses on the following topics, and high-level representatives from the European Commission, European Parliament, European Medicines Agency, national government representatives, patient organizations and international networks will be among the speakers.
Future of the regulatory framework
Innovative technologies and health data
Rare diseases & paediatric research: The role of Networks and Infrastructures
Supporting tools and funding in rare diseases and paediatric research
Rare and paediatric diseases during the Covid-19 pandemic
More information and registration here: https://www.pedrare2021.eu/
EVENT INFO :
Start Date:

18 November 2021

Start Time:

08:30

End Date:

19 November 2021

End Time:

16:30

Location:

Online

Website:

https://www.pedrare2021.eu/