EJP RD held its annual General Assembly and Consortium Meeting on 14-16 September 2021. The event gathered over 400 registered participants, with 90 to 120 participants per session. The satisfaction survey showed that 92% of participants were satisfied/very satisfied overall with the meeting.
Collaboration, Innovation, Data, Funding & Empowerment are key for the European Joint Programme on Rare Diseases to attain its goal of creating an effective rare diseases research ecosystem for progress, innovation and for the benefit of everyone with a rare disease.
You will find below illustrated summaries of the event and a brand new EJP RD video!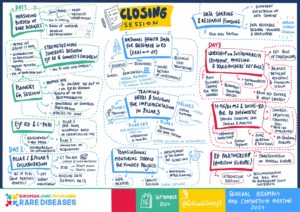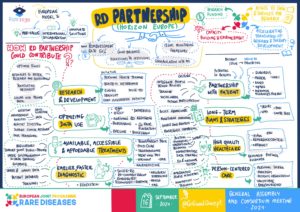 To be kept updated on the activity of EJP RD (news, training, funding opportunities…):
– Follow us on Twitter @EJPRareDiseases
– Subscribe to our newsletter