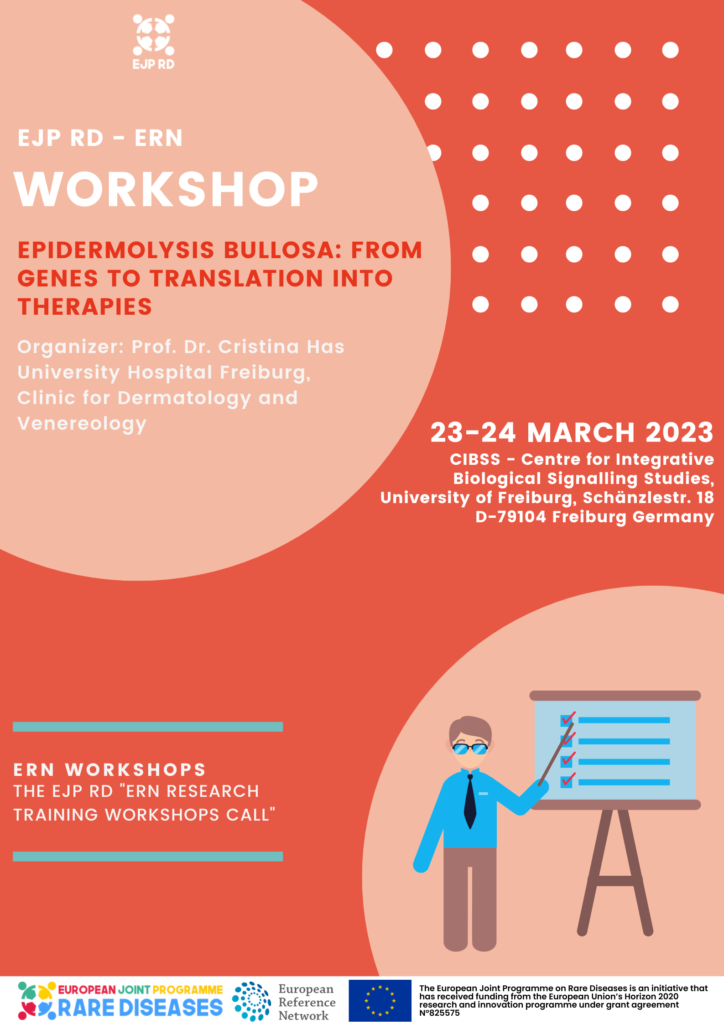 In the context of EJP RD's ERN Workshops, a face-to-face workshop entitled "Epidermolysis bullosa: from genes to translation into therapies" is being organized by Prof. Dr. Cristina Has of the University Hospital Freiburg.
The in-person event will take place on 23-24 March 2023 in CIBSS – Centre for Integrative Biological Signalling Studies in Freiburg, Germany.
Registration is open here, and closes on December 15th.
The workshop, open for beginners and medium level researchers – junior physicians and scientists, will deliver expert knowledge on the following aspects of EB: clinical and genetic basis, wound and interdisciplinary management, how to design and conduct clinical trials, gene therapy, and models used in translational research. The aim is preparing the next generation of EB researchers.
More information here