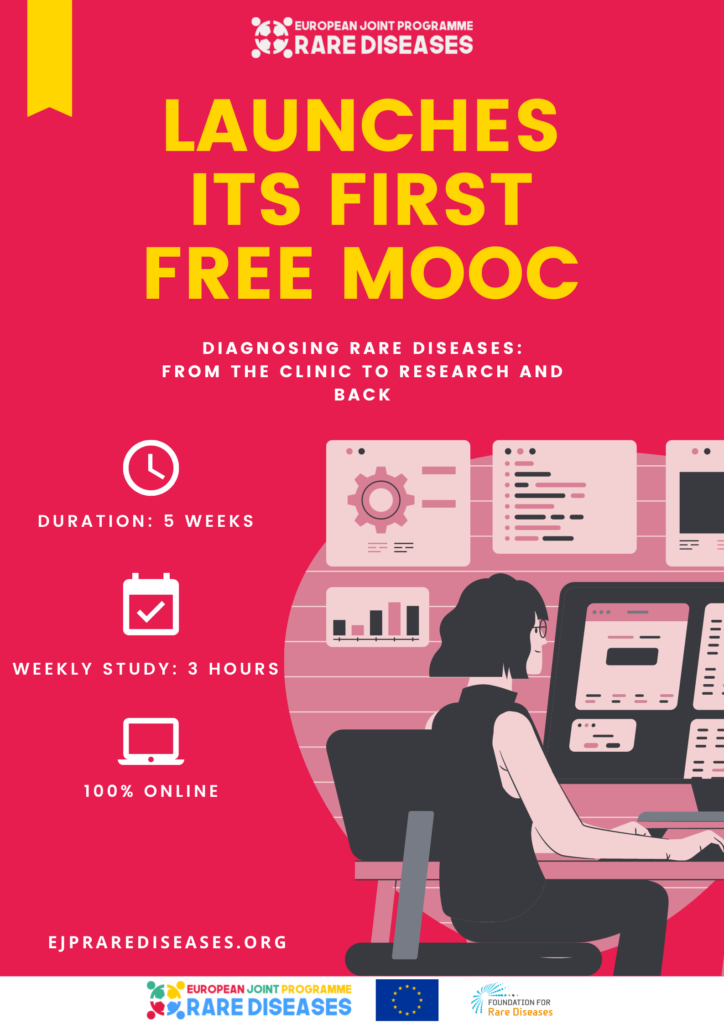 The European Joint Programme on Rare Diseases has launched an academic education course on rare diseases research topics. The development of the courses is coordinated by the Foundation for Rare Diseases, one of the EJP RD partners. The first course will address research issues related to diagnosis in the rare diseases context.
Duration: 5 weeks
Weekly study: 3 hours
ONLINE
Who is the course for?
This course is designed for individuals with a keen interest in diagnostic research and rare diseases. While primarily designed for medical students and PhD/post-doc students in biomedical sciences, it will also be of interest to Patients Advocacy Organisations' representatives, Healthcare professionals or paramedics who want to further their knowledge of rare diseases diagnosis.
What topics will you cover?
The diagnostic process and the types of genetic tests available for rare diseases
The differences in rare genetic diseases patient pathways
Technological advances for diagnostic research
The role of collaborative studies and data sharing in rare diseases diagnosis
The impact of having a diagnosis or lacking a diagnosis on patients' lives
The role and place of physiopathology approaches as well as social sciences research in the context of rare diseases diagnosis.
Learners will gain insight into patients' experiences, will discuss key issues relating to this topic and will also have the possibility to undertake their own internet-based investigations.