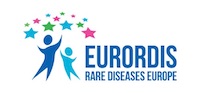 EURORDIS has launched a
new contribution on ERNs and health data
to trigger a strategic discussion on health data and ERNs that will allow the Networks to have a long-term strategy that is aligned with their needs and ambition.
The proposal aims to progress towards developing a comprehensive ERN data strategy that is structured around two distinct dimensions, the strategic thinking and the operational aspects, both dimensions are closely interlinked and should be addressed at the same time. EURORDIS proposes to start the conversation by setting up a multi-stakeholder steering committee that would address a set of key questions to enable a structured dialogue.
The ERNs have the potential and capacity to be major contributors in shaping the future European health data space and in order to achieve this important goal, it will be important to bring into this conversation stakeholders that are not currently involved, or have been less involved, in the development of the Networks including hospital managers, industry, regulators and HTA agencies.
The proposals outlined in this paper will serve as a basis for future action. EURORDIS calls on the ERN Board of Member States, the eHealth Network, the European Commission and the Network Coordinators to consider the proposals set out in this paper and take concrete steps to orchestrate a structured multi-stakeholder dialogue on this topic.
It is time to recognise health data as a priority action for the ERNs and dedicate the resources and political push required to build a long-term vision that can effectively support the work of the Networks for the years to come.