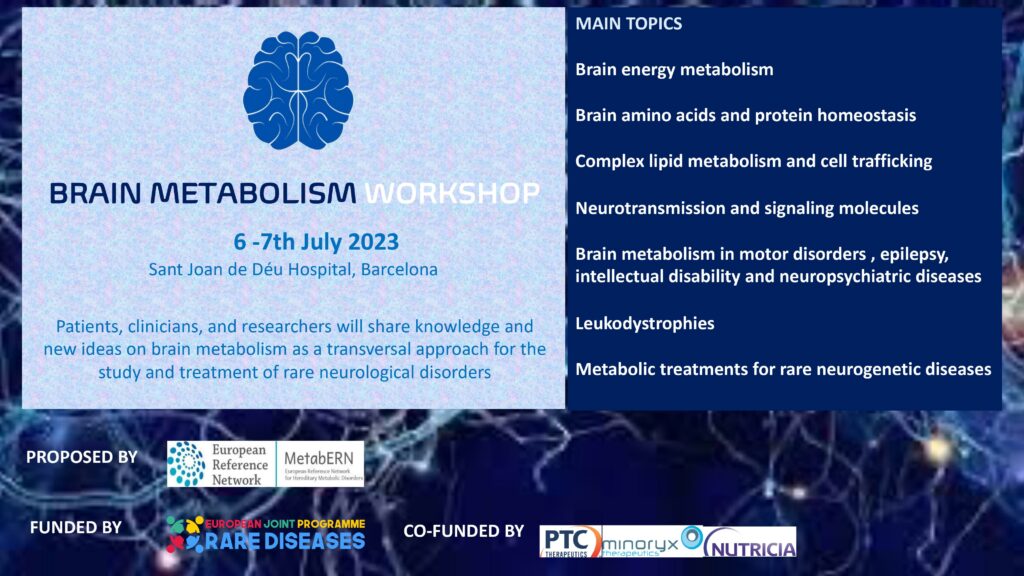 Brain metabolism, which has been largely disregarded in the traditional approach to investigating and treating neurological diseases, is a major clue and probably the next imminent "revolution" in neurology and neuroscience.
It will take place on July 6-7 2023. The workshop will be hybrid, so you will have the option to attend in person (Sant Joan de Déu Hospital, Barcelona) or connect live through a video conferencing tool.
Are invited health professionals dedicated to neurology (pediatric and adult) and/or inborn errors of metabolism and genetics, researchers in the field of neuroscience, biochemistry and molecular biology and Family Associations.
More information here.