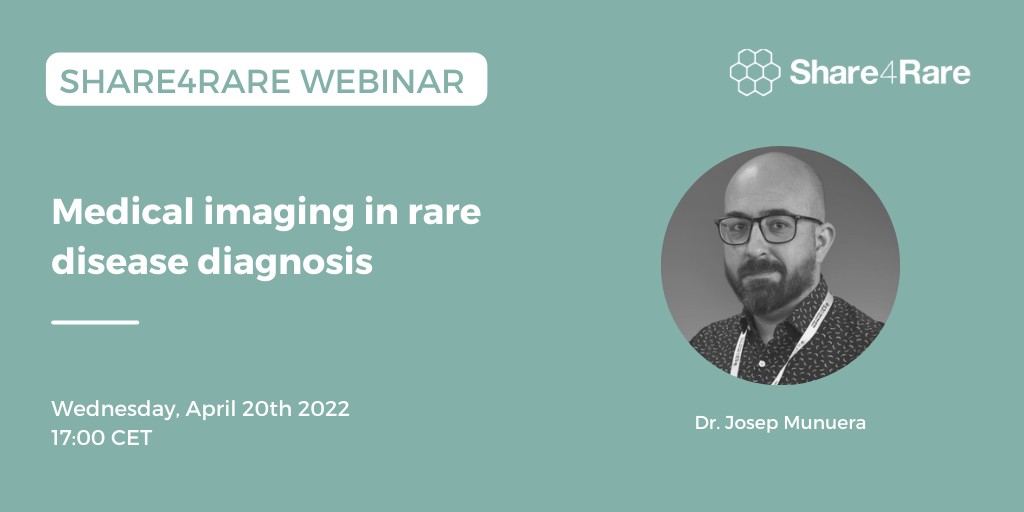 20 April 2022 - 17:00
Online
The Share4Rare Consortium is organising a webinar to discuss the potential of clinical imaging in rare disease diagnosis and research. The guest speaker will be Dr. Josep Munuera, radiologist and Head of the Quality, Innovation and Research Section of the Diagnostic Imaging Service at Hospital Sant Joan de Déu Barcelona, Spain.
The webinar will take place on April 20th from 17.00 – 18.00 CET.
In this online event, Dr. Munuera will speak about the implementation of diagnostic imaging in the study of rare diseases and about its potential in the discovery of new syndromes. If you are a parent, family member, patient or if you belong to an organization, this virtual session can help you better understand how clinical imaging is used in rare disease research and the potential it has to speed up and improve diagnosis.
More information and registration here: https://www.share4rare.org/news/share4rare-webinar-medical-imaging-rare-disease-diagnosis
EVENT INFO :
Start Date:

20 April 2022

Start Time:

17:00

End Date:

20 April 2022

End Time:

18:00

Location:

Online